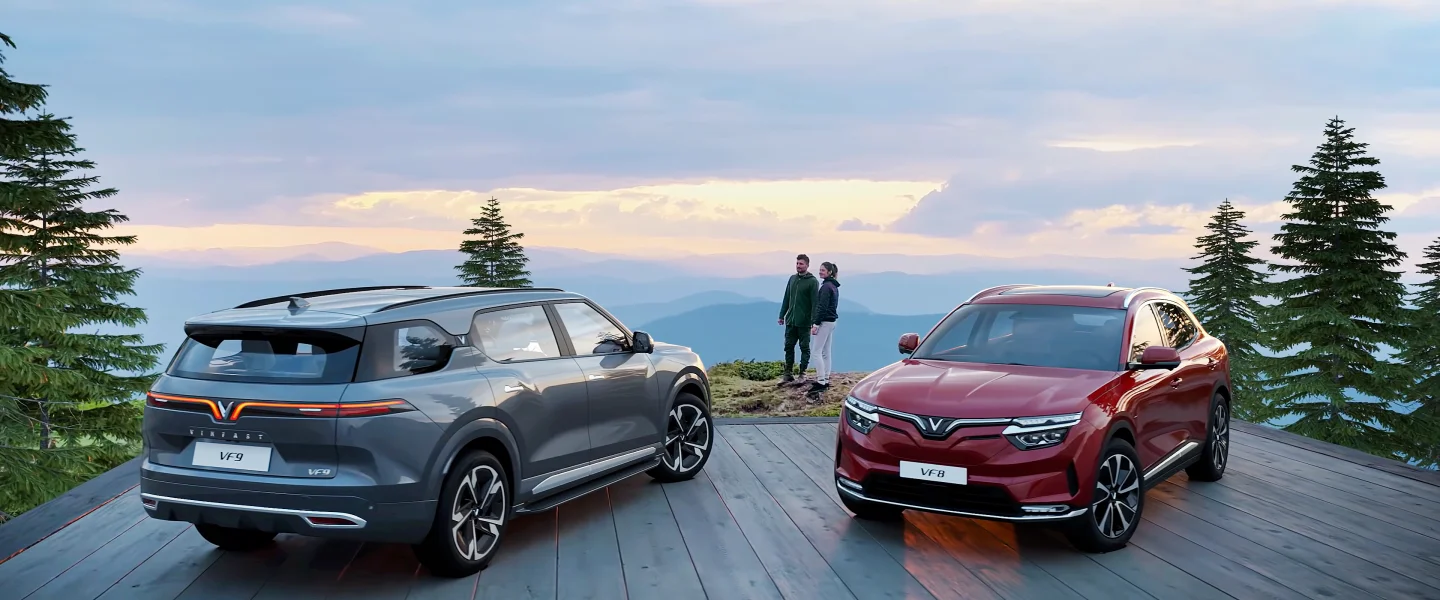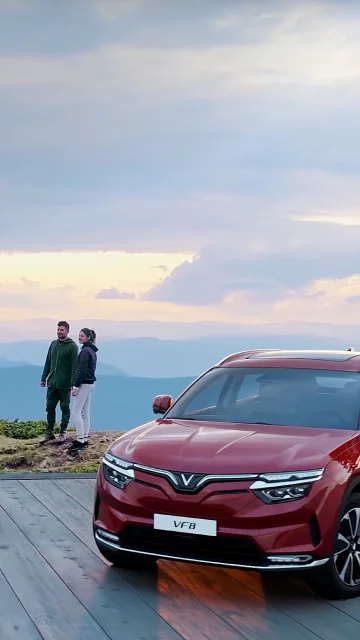 Frequently Asked Questions
Find Answers to All Your FAQs
Battery Charging and Range
How long do I have to wait for a battery to charge, home vs. charger station?
The time to charge a battery depends on the size of the battery and the charger's capacity to charge the battery. Here's what to expect:
- A good general guideline is to expect 3-4 miles of range added to the battery per hour if using a level 1 charger connected to the standard household 120 VAC outlet.
- If using a level 2 charger connected to a 240 VAC outlet, expect to see about 24-25 miles of range added to the battery per hour.
Is range impacted by running the HVAC controls? What other things can drain my battery?
Yes, anything in the vehicle that requires electrical power will impact the range of the vehicle. HVAC, vehicle lighting, AV sound system and Smart Services activity will impact the range. Our target estimates include standard usage.
What happens if I fully discharge the battery down to 0%? Will I still be able to charge it again?
Yes, we have built in safeguards to maintain the health of the battery, you can use up all available range and fully re-charge it.
Can I swap out my battery even though it's a lease?
Yes, the battery can be swapped out by our qualified service technicians if the performance of the battery is compromised.
What if I live in a multifamily unit building with underground or detached parking?
It's possible that your building could install a level two charger, however if this proves a challenge, many EV owners use public charging. Check with your building owner/manager or HOA or look at additional information provided by plugshare.com, Electrify America, EV Hub etc.
Smart Services, ADAS and Convenience
What are the ADAS features on VinFast cars, that are different / superior compared with competitors in each segment?
VinFast offers a complimentary ADAS package that includes Highway, Traffic Jam Assist (level 2), cruise assist, lane assist, collision warning.
Will the ADAS and Smart Service features introduced by VinFast at CES this year be available immediately upon delivery or will they be updated gradually?
Most smart service features will be available upon delivery. Some features will be implemented remotely through FOTA (Firmware Over The Air) updates after.
Could you give more details about the services and infotainment system that VinFast will deploy? What value will those features bring?
In addition to popular entertainment features such as listening to music via Bluetooth and using third-party applications, VinFast's car models will be equipped with connectivity features such as Mobile Home, Alexa Virtual Assistance, Apple Carplay, Android Auto, and In-Car Entertainment.
What are Smart Services?
VF Connect packages are the smart services packages, inlcuding free VF Standard Connect and subcription offering to VF Pro Connect and VF Prime Connect, enabled through the use of a wireless modem in the vehicle. Services include features such as remote vehicle control, added telemetry data and premium features such as web browsing, wi-fi hotspot, streaming video or voice recognition-based assistants. Customers can choose the right plan based on their needs amongst three plans.
Does VinFast offer auto pilot?
Yes, VinFast will offer auto pilot features - advanced automatic emergency braking, automatic emergency steering, emergency lane keeping, highway pilot and traffic jam pilot (Level 2). In the future we will also provide additional ADAS updates, such as Smart Parking Assist and Auto Lane Change Assist.
How will replacement parts for VinFast electric vehicles be produced and supplied?
VinFast has established strategic partnerships with suppliers and partners to build a sustainable supply chain. VinFast and suppliers make long-term supply plans, share information, and collaborate to solve problems when they arise in the spirit of win-win relationships. VinFast will take care of customers outside the showroom and service network through their Mobile Service team. In providing the best convenient and satisfying services to customers, all ranges of VinFast electric vehicles will be equipped with the ability to provide Remote Diagnostics.
What are some of the added conveniences I can expect with a VinFast EV?
VinFast vehicles will include:
- Heads-up display
- Phone mirroring on the touchscreen
- Apple Car Play and Android Auto
- Power adjustable front seats
- Keyless entry
- Multi-function steering wheel controls
- Interior ambient light
Trading in your vehicle
Why trade in with us?
Transparency – Our trade offer is non-negotiable and your vehicle will be valued by the Kelly Blue Book Instant Cash Offer program, a popular and trusted source for vehicle valuation, to provide an accurate trade value
Convenient – VinFast will handle title re-assignment and payoff, leaving you to enjoy your new VinFast vehicle
Timing – Never go a day without a car as you trade in your vehicle when you pick up your new VinFast vehicle*
How does VinFast determine the value of my trade-in vehicle?
Your vehicle will be valued by the Kelly Blue Book Instant Cash Offer program, a widely used source of vehicle valuation, to provide you with the most accurate trade value.
Can I trade in my current VinFast vehicle?
Yes. We will accept all vehicles for trade-in unless they are on the ineligibility list set forth below
Can I trade in my vehicle if I'm still actively financing?
You may be eligible to trade in your vehicle if you are still making finance payments. If you are actively financing your vehicle, please reach out to a VinFast representative to discuss prior to initiating the trade process.
Can I trade in my vehicle if I'm still actively leasing?
You may be eligible to trade in your vehicle if you are still making lease payments, however some lessors impose restrictions on allowing active leases to be bought out by a third-party. If you are planning on trading in your leased vehicle, contact your lender to verify any third-party buyout restrictions and a VinFast representative to discuss prior to initiating the VinFast vehicle order and trade in process.
Can I trade in a car without a title?
​​​​​Vehicles must be properly titled in the United States to be eligible for trade in.
Can I trade in a vehicle if my name is not on the title?
If you are trading in a vehicle that is titled in another person's name, you must transfer the vehicle title of ownership to your name before your delivery appointment. If not, the legal owner on the title will need to be physically present at delivery to sign over the vehicle.
VinFast ineligible vehicle list
Vehicles not originally built for the United States market or that were imported illegally or outside of official manufacturer channels (i.e., Canadian vehicles, "gray market" vehicles)
Vehicles older than 24 model years
Vehicles with altered drivelines or bodies, or illegal or non-functioning emissions equipment
Vehicles subject to recall or investigation by a government agency
Commercial vehicles, motorcycles, RVs, boats, planes
Vehicles with bonded titles
Exotic Vehicles
Vehicles without a valid Vehicle Identification Number (VIN)
Current model year (or newer) vehicles
Vehicles that have over 300,000 miles on the odometer
Vehicles registered at an auto auction or offered for sale through any wholesale channel within the past 45 days
Vehicles valued at less than $1,000
VinFast Safety
How extensively have you tested your autonomous driving systems?
VinFast's autonomous driving system is a cooperation between VinFast and ZF, one of Germany's leading automotive software and hardware suppliers. The VinFast system builds on a product already deployed in several commercial vehicles, with state-of-the-art Artificial Intelligence (AI) technology proven over millions of miles of real-world roads.

The testing is thoroughly evaluated, using millions of different test scenarios in both simulated and real-world environments to minimize risks for customers. This involves unit testing in development, simulation testing on software (SIL), simulation testing on hardware (HIL), system integration testing, testing on test tracks (Proving Ground), and testing on the real road (Fleet Testing).
We use the most modern technologies and equipment available for the testing of VinFast's autonomous driving systems.
Will the vehicle (VF 9) be equipped with a fuse type of device to quickly disconnect the HV circuit in the event of a collision/impact?
Yes, this is a requirement by NHTSA for all electric vehicles.
Don't see what you're looking for?
Please reach out to us via our Contact Us page, and we'll make sure you get the answers you need.
Join the Charge
Sign up here to find out more about the exceptional features crafted into every VinFast, and our mission to drive the world to switch to electric vehicles.